---
Objects of Prepositions
Introduction
This practice is not meant to be finished in one day or in one sitting. Do some one day, then come back a few more times!
Part 1 - Lesson
---
CLICK-THROUGH LESSON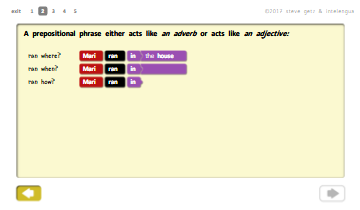 [display-frx-data id=20430 filter=limited]
Part 2 - Practice & Vocabulary
---
'Power' Prepositional Phrases
MATCHING - HOW? WHEN? WHERE?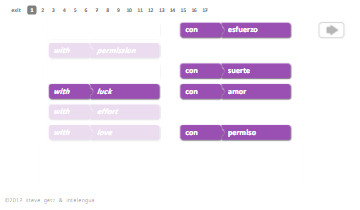 [display-frx-data id=20431 filter=limited]
MATCHING - WITH HOW MUCH EFFORT/LOVE/PASSION?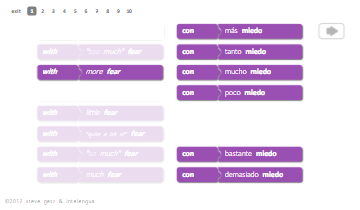 [display-frx-data id=20432 filter=limited]
---
Common Spanish Verbs Used with Prepositional Phrases
MATCHING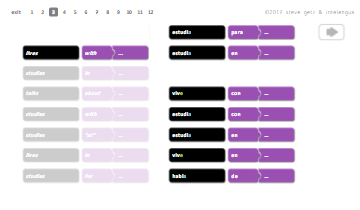 TRY A PAST TENSE:
TRY THE FUTURE OR CONDITIONAL:
TRY AN OVERVIEW:
[display-frx-data id=20433 filter=limited]
---
Common & Tricky Spanish Verbs Used with Prepositional Phrases
MATCHING - ENGLISH WITH SPANISH
[display-frx-data id=20434 filter=limited]
MATCHING - SPANISH VERB WITH SPANISH PREPOSITION
[display-frx-data id=20435 filter=limited]